"Following in the footsteps of Jesus we settled down on the Mount of Beatitudes to listen – and to ponder His word. I was filled with peace, joy and wonder as I reflected that Jesus had stood on this very spot – the beginning of an extraordinary and grace-filled walk into the heart of God."
Pat Erzinger
La Jolla, CA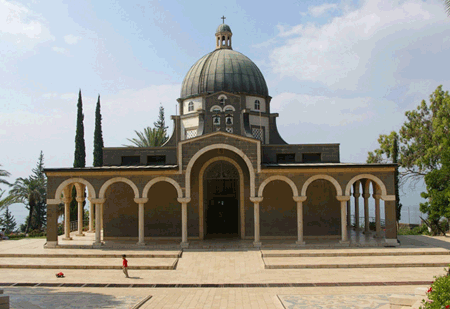 Photo: Paul Spring
Boy playing with truck doesn't disturb the stillness at the Mount of Beatitudes
"It was an incredible experience to stand on the Mount of Beatitudes overlooking the Sea of Galilee with my family reading the words of the Sermon that Jesus gave on that day. This experience will be with me and my family from now on.

I told the Church family that I wish that I could have taken all of them with us to see first hand the places mentioned in the Bible. Until you have visited the Holy Land in person, your perception of this land is only a black and white view as you read the Bible. But after you have walked where Jesus walked and see the places he spoke of, it makes reading the stories from His word in full living color."
Pastor Homer Allen
San Diego, CA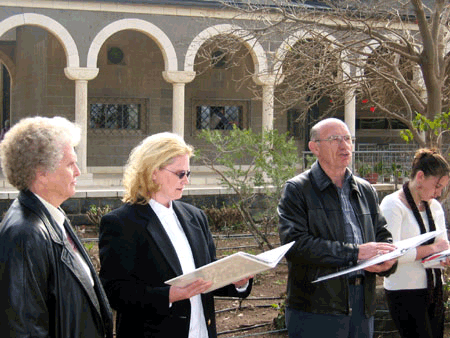 Photo: Gila Yudkin
Three generations of the Allen family reading the Sermon on the Mount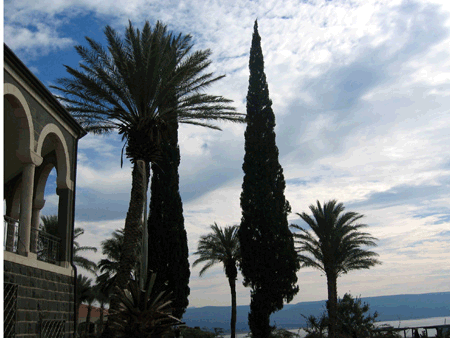 Photo: Gila Yudkin
View at the Mount of Beatitudes
"My favorite part of our family's trip to Israel was being able to visit all the Biblical sites and hear again all the stories I've heard all my life with the visual. Now I can truly understand God's land."
Danielle Simon, 14
Enumclaw, WA